Ann Bartlett, CMT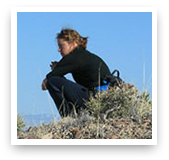 Owner/Partner Body in Balance Center, Certified Massage Therapist, Infant Massage Instructor, blogger
Ann Bartlett started her career as a massage therapist in 1987.  In 1986, Ann found herself in the office of a massage therapist and discovered that massage served more than just physical relief for an back injury.  Her initial training started at Kripalu Yoga Ashram, Lenox Massachusetts.  During her time at Kripalu, Ann learned that massage and holistic approaches to her own health afforded her more control over her juvenile diabetes.  "By taking a hard look at my own body's response, I realized I could help other people with similar issues."
In addition to working with clients who had cancer, MS, ALS, and fibromyalgia, Ann pursued equine massage.  Having spent many years riding, Ann opened up a relationship with several local equestrians and worked with three day event, hunters and four-in-hand driving teams.  In 1988, Ann attended the Pennsylvania School of Massage Therapy for AMTA Swedish and Therapeutic certification and training in Pfrimmer Deep Muscle Therapy.  Her strong belief in continuing education in massage and integrative approaches to wellness has been a unique part of her practice.
Ann's enthusiasm and drive have afforded her global opportunities to practice, such as working at the 1991 World Cross Country Championships, Boston Ma: 1992 Olympics, Barcelona, Spain; 1993 World Track and Field Championships, Stuttgart, Germany; 1995 Track and Field World Track and Field Championships, Gottemburg Sweden; Boston Marathon, Hawaii Ironman Triathlon, 1993 Triathlon World Championships; 1990 Equestrian Olympic Trials.
Because of Ann's personal experience with Type 1 diabetes, she divides her time between world class athletes and working with clients, adults and children, who have been diagnosed with chronic illness.  "I like to think I'm helping address everyone's potential, whether it be for speed, endurance or to feel better than when they walked in the door!"
In addition to her business, Ann writes for healthcentral.com, a website dedicated to giving people who live with chronic illness personal stories and information about their health choices. Ann also writes on the blog section of this site as way to offer guidance through the maze of healthcare choices, to help people understand the benefits of integrating holistic approaches with traditional healthcare. A happy life is one that is balanced!
Ann is a past chapter board member and Research Information Volunteer for Juvenile Diabetes Research Foundation, helping local families learn more about diabetes research.  Check out About.com, women in business profile.
Dr. Joseph Henderson, DC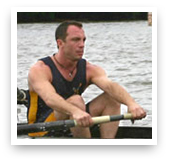 Partner in Body in Balance Center, Chiropractor
Dr. Henderson, a Long Island NY native, graduated cum laude from Molloy College in Rockville Centre, NY with a Bachelors Degree in Biology and Chemistry.  His first career as a Respiratory Therapist offered him a well rounded experience in a variety of medical and hospital settings, including cardio-pulmonary, neonatology, pediatrics, elderly, trauma, life support and helicopter transport. From 1991-1994 Dr. Henderson worked at Inova Fairfax Hospital, a premier trauma center and pioneer in heart and lung transplants.
A desire for a career change brought him to Los Angeles College of Chiropractic (now Southern California University of Health Sciences) from which he graduated with honors in 1998 and practiced in West Hollywood until his return to the east coast.  In 2000, Dr. Henderson purchased the 10 year practice of Dr. Jo Anne Nelson in historic Old Town Alexandria, VA.
Having been in practice for over a decade now, Dr. Henderson is well-versed in natural, conservative methods of healing, employing a balanced approach to musculoskeletal health that includes chiropractic adjustments, soft-tissue techniques, exercise and nutrition.  His medical experience in his prior career adds to his strong emphasis on wellness and pro-active prevention of of illness and disease.
His core belief is that if the body is supplied with the tools it needs for proper function, it can achieve any goal you set.
Dr. Henderson has spent years as a rower with the DC Strokes Rowing Club and as an avid cyclist.  Dr. Henderson has completed a 7-day San Francisco to LA bike ride in 1999 raising money for HIV/AIDS services in California, and two 4-day NY to DC rides in 2009 and 2010 to raise money for HIV research. And his adventures will continue!
You may book appointments with Dr. Henderson online at chirojoe.com
Njemile Carol Jones, L.Ac, FABORM
Acupuncturist, Chinese Medical Herbology
Njemile Carol Jones (pronounced n-jeh-MEE-lay) graduated with honors in 1999 from Pacific College of Oriental Medicine in San Diego, where she studied with renowned TCM reproductive specialist, the late Dr. Yitian Ni. After graduation, she moved back to her hometown, Washington, DC to launch her acupuncture practice.
In 2003, she attended a practitioner training with Dr. Randine Lewis, founder of The Fertile Soul, and author of The Infertility Cure and The Way of the Fertile Soul. As a Charter Member of its Clinical Excellence in Fertility Program, Njemile is certified in The Fertile Soul Method and provides those services to patients.
Njemile is also a Fellow of the American Board of Oriental Reproductive Medicine, an organization that has set rigorous standards for admission and certification of its members. She is also a member of the American Society of Reproductive Medicine.
Njemile brings a deep interest in supporting inner growth, optimum health and balance to her practice. One of the reasons East Asian Medicine appeals to her is because it is designed to treat the whole person "" body, mind, and spirit at every stage of life, from birth to death.
Njemile is also experienced treating conditions related to stress, anxiety and depression, as well as pain management and digestive disorders. Her website is fertileliving.com or you may reach Njemile at 703.887.3783, or email treatment@fertileliving.com.
Mara Berman, PT, DPT, OCS, CSCS
Physical Therapist, Personal Trainer and Life Design Coach
Mara received a doctorate of physical therapy from the University of Southern California in 2009 and a B.S. in Biopsychology from UC Santa Barbara in 2006. After becoming a physical therapist she advanced her studies and became an Orthopedic Certified Specialist, to improve her expertise in evaluating and treating orthopedic dysfunction. Mara's studies include training in lifestyle design coaching which enables her to help you achieve the results that matter to you most by improving emotional fitness. She has extensive experience treating professional and amateur performing artists and truly loves working with dancers of all ages. In addition to dancers, Mara is well versed in athletic injuries, women's health, and pre/post-operative rehabilitation. Her passion for fitness led her to become a Certified Strength and Conditioning Specialist as well as a Spin and Zumba instructor. Mara loves assisting others to become the healthiest versions of themselves! Outside of work, she enjoy spending time with her family, and new baby girl, dancing, working out, sunshine, traveling, and a nice cup o' joe. You can visit her website, Luminance Healing Arts.
William Decker, Ph.D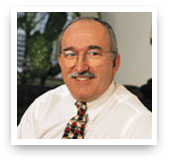 Psychology, Neurofeedback/Biofeedback
I work with adults and adolescents in individual therapy but couples often consult with me – especially regarding family health issues. In addition, I work specifically with couples who are interested in changing and improving their relationship challenges. My treatments are based upon mutual understanding, respect, and trust. Initially, I work by listening and working actively with the patient/s to gain a deeper understanding of the tapestry of their lives. Often the impact of earlier life experiences, as well as repeated patterns of behavior may underlie or shape symptoms. My specialty areas include health and behavioral medicine interventions, stress management, anxiety, depression, self-esteem issues, marital challenges, career/work concerns, and grief and loss.
Dr. Decker received his undergraduate degree from California State University at San Diego in Psychology. He then attended the University of Connecticut for his Ph.D. in Community (social and clinical) Psychology. He was an assistant professor of Community Psychology at Pennsylvania State University at the Capital Campus. Dr. Decker then served on the graduate faculty and taught Health Education at the University of Maryland at College Park. He has been in private practice for twenty-four years, first in Annandale, Virginia and currently in Alexandria, Virginia. Dr. Decker lives in Northern Virginia with his wife and has three grown children who have all left the nest. In his free time, he enjoys hiking and attending games for his favorite sports teams. You can learn more about Dr. Decker at biopsychservices.com
Elizabeth Oldham, CD(DONA), HBCE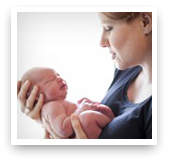 Certified Doula and HypnoBirthing Childbirth Educator
Elizabeth is a certified birth doula and childbirth educator serving the Northern Virginia and Washington DC area. In 2004 Elizabeth obtained a Bachelors of Science in Applied Economics and a Minor in Business Management from East Carolina University. In early 2010, she trained as a birth doula and certified through DONA (Doulas of North America). In 2011 Elizabeth trained directly under the founder and creator of HypnoBirthing and shortly after certified as a HypnoBirthing childbirth educator. She is also a member in good standing with International Childbirth Educators Association (ICEA).
In 2010 Elizabeth began her career as a birth doula and child birth educator when she opened her business, Creating Your Calm in Chapel Hill, NC. Elizabeth and her family moved from North Carolina to Northern Virginia in 2013 where she quickly immersed herself in the local birthing environment. She regularly teaches HypnoBirthing childbirth classes, intensive childbirth classes and other prenatal and parenting workshops at Body in Balance Center. Her classes are not only informational but enjoyable; full of evidence based information, relaxation exercises, useful tips and demonstrations. Elizabeth enjoys working with families through pregnancy, birth and post partum and she has a huge passion for family centered birthing. She believes that the key to a positive experience during these life changing events is having the tools to make informed and educated decisions coupled with a calm and positive mindset. Elizabeth prides herself on being supportive, empathetic and non-judgmental when it comes to working with families during their own journey towards parenthood.
Elizabeth also works in Northern Virginia and Washington DC as a certified labor and birth doula. She has experience working with many different Obstetricians and Midwives and has attended births at the majority of local hospitals such as George Washington University Hospital, Washington Hospital Center, Virginia Hospital Center, Ft. Belvoir, Alexandria, Fairfax, Fair Oaks, Louden, Sibley, Prince William Hospital and many more. She also has experience with birth center births and home births.
In addition to her professional experience, Elizabeth also has a varying degree of personal experience regarding birth. Her first son was born in a hospital setting. Her second son was birthed in the water at a free standing birth center and both of her daughters were born at home. When she is not talking about bellies and babies Elizabeth enjoys snuggling with her own children, practicing yoga and gardening.
Learn more about Elizabeth at Balanced Birth Support.
Sue Greer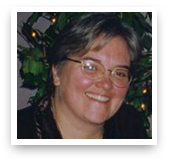 Energy Healer
Sue's years as a healer began when she was just 14, when she learned laying-on-of-hands, channeled healing and meditation from her grandmother. By the age of 19, she was an elder of a spiritual community that had a membership of over 200. There they had weekly group healing sessions, a book store, and classes in meditation and metaphysics. From this beginning, Sue has, over the last 35+ years, sought out teachers and healers to help deepen her natural skills and build new ones.
Mixed in with her studies of spiritual development and healing, Sue also developed herself as an artist and crafts person. She studied painting, sculpture, weaving and design. Including, studing art therapy at Georgetown University. Art became a great way to ground and further understand the dynamic nature of creativity as it relates to healing.
Sue offers a variey of services, inclusing energy balancing and cearing, auric and health reading, soul and elemental RETIEVIAL, sound healing and acutonics, house clearings and blessings, and weddings and ceremonies.
Based on her combined gifts of clairvoyance, artist, shamanism and healing, Sue has created a unique balance of techniques she calls Bio-Energetic Medicine. Her mission in her work is to bring compassion and care to suffering, to serve by bringing awareness where there is ignorance, and ultimately, to help balance the whole self into a healthy life well lived.
For appointments with Sue, please contact her at greerhawk@gmail.com.
Diana Simonton, CMT
Massage Therapist
Diana's longtime interest in health and well being, and her study of the many
innovative ways humans have developed to cultivate and improve their health through the ages led her to her career in the massage therapy profession.
The joy of being of service to those seeking to renew and improve their health and find balance in their lives continues to motivate her to pursue new knowledge and skills through regular professional continuing education.
Licensed Massage Therapist

"" Virginia Board of Nursing,
Professional member of the American Massage Therapy Association
Member, International Association of Healthcare Practitioners
Full time massage therapy private practice for 25 years
Potomac Massage Training Institute graduate, 1992
Trained in Neuromuscular Therapy,  Deep Tissue, Myofascial Release,
Swedish Massage, Lomi Lomi Massage, Lymphatic Drainage Therapy
To learn more about Diana go to her website: dianasimonton.com
Serki Abdi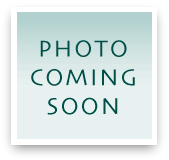 Masssage Therapist
She graduated cum laude from George Mason University in 2010 where she studied Exercise Science and minored in Psychology. She later worked in different Physical Therapy settings with individuals of all ages in need of rehabilitation.
After successfully completing 600 hour Massage Therapy program from Northern Virginia School of Therapeutic Massage in 2015, Ms. Abdi became nationally certified in Therapeutic Massage & Bodywork (NCTMB). She is a proud member of the  American Massage Therapy Association (AMTA) and obtains a current Massage Therapy license in the state of VA and DC.
 Serki also became a certified health coach from the largest nutrition school in the world- Institute for Integrative Nutrition in New York City later that same year.
Dr. Jo Anne Nelson, D.C.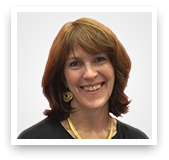 Chiropractor
Dr. Nelson has a unique history that has given her an invaluable understanding of performance, people and change. A native of Arlington, Jo Anne was a Junior Olympic diver and college scholarship athlete in track and field. Raised in a family steeped in complementary medicine including chiropractic, homeopathy, nutrition and yoga, she began her training in bodywork as a teen.
Jo Anne holds a Doctor of Chiropractic degree from the Los Angeles College of Chiropractic, now the Southern California University of Health Sciences. She led a private practice in the Washington, DC area before co-founding a management consulting firm focused on business performance, leadership development and cultural change. As Executive Vice President & Chief Operating Officer for the District of Columbia Hospital Association, she was able to combine her love for healthcare and business, working with hospital teams and executives to optimize their performance and improve healthcare quality.
Dr. Nelson enjoys private practice because it allows her to help others while having greater flexibility to spend more time with her daughter. Her mission is to partner with individuals and teams to reduce suffering and stress while building the skills and systems that elevate performance and wellness. To learn more about Dr. Nelson or book an appointment, go to drjoannenelson.com
Ryanne Tanae Glasper, PT, DPT, CYT
Physical Therapist, Yoga Instructor
Ryanne graduated Magna Cum Laude with a Bachelor of Fine Arts in Dance Studies in 2002 and a Doctorate in Physical Therapy in 2008, from Long Island University. As a manual therapist, Ryanne has advanced training from the Institute of Physical Art and the Herman and Wallace Pelvic Rehabilitation Institute. Always a disciple of movement, she is also a certified Vinyasa Yoga instructor and has studied various forms of movement therapies including the Franklin Method, Laban/Bartenieff Movement Analysis and the Feldenkrais Method.
A New York City transplant, Ryanne has spent more than ten years in dance medicine — from volunteering in the biomechanics lab of the Analysis of Dance and Movement (ADAM) Center to the backstages of Broadway providing physical therapy services with PhysioArts Physical Therapy for more than 15 Broadway productions and countless professional companies including the Alvin Ailey American Dance Theater, RadioCity Rockettes, Paul Taylor Dance Company, and Gelsey Kirkland Academy. While Ryanne's roots are in dance medicine, she is also a trained pelvic health therapist, spending two years training at Beyond Basics Physical Therapy.
You can find out more about pelvic floor therapy by visiting pelvicrehab.com or watching the YouTube video Ask A Pelvic Floor Therapist Anything.
Learn more about Ryanne or book physical therapy or yoga sessions with her by visiting ryannetanae.com or emailing rtg@ryannetanae.com.
Find out more about pelvic floor therapy by visiting pelvicrehab.com or watching the YouTube video Ask A Pelvic Floor Therapist Anything.